News
Mars Wrigley Wins Lawsuit Against Cannabis Businesses Using The Skittles Trademark!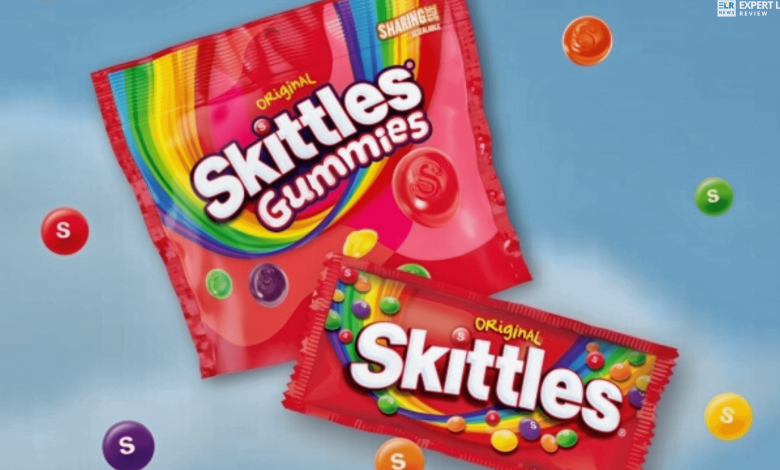 Recently Mars Wrigley Candy won a trademark lawsuit related to the illegal use of the brand name – Skittles. Mars Wrigley and Mars Canada Inc, the global candy giant overseeing the confections like Skittles, EXTRA, SNICKERS, and M&Ms, had recently concluded a lawsuit related to the use of the skittles Logo on various illegal cannabis products.
Patric Gleeson (A federal Judge) had decided to rule out three online cannabis retailers to destroy different infringing packaging and products and pay a fine for using Mar's trademark.
Mars Wrigley Wins Lawsuit Against Cannabis Businesses Using The Skittles Trademark
During the motion, Gleeson wrote that the advertisement and sales of potentially dangerous products with Such trademarks always attract children. And try to lure them into buying the products. It also represents this behavior; the standard should be deterred and denounced.
Further, Gleeson said that he had tried to understand Plaintiff by putting significant weight on the arguments and on the public who might buy these products and consume them considering that they are genuine skittles. Skittles is a confectionery product that attracts children a lot.
Mars sued illegal retailers using its trademarks in May 2021. Mars Wrigley believes using candy trademarks to sell THC is irresponsible and deceptive. In a press release, the company said it sued to protect children from unknowingly consuming THC products.
The company also mentioned several illegally sold products, including Starburst Gummies, Medicated Skittles, and even Life Savers Medicated Gummies, on various eCommerce platforms in the United States and Canada.
The complaint filed in Riverside, California, says that such products pose a great risk to one's health. Specifically, the children and adults who might mistakenly consume the cannabis-infused products thinking of them as Wrigley's beloved and famous candies.
According to the national resources, Mars had hired a few private detectives to buy similar products infringing the company's trademarks. Back in August 2017, another company used Gorilla Glue in numerous products.
Mars Wrigley Sued Zkittlez Maker Terphogz
Recently, a settlement was reached that stated the glue with Gorilla Glue name couldn't be used anymore. Also, the Gorilla Glue company would become the owner of the cultivator's website domain.
Similarly, several well-known trademarked brands have made a number of legal moves. In Early 2018, the company went after several cannabis companies who used the Hershey's Chocolate trademarked product. Early in 2019, the court called United Pot Smokers for misleading brand identifiers.
In mid-2019, Sour Patch Kids Candy maker sued the maker of Stony patch for using their trademarks. This is quite a major setback for various companies as multiple companies use their brand to sell their cannabis products. Also, the buyers should be quite careful while buying the products and confirm that it is genuine.
Read More
A Federal Judge Rejects Michigan's 'Unfair' Bid To Transfer The Line 5 Lawsuit To State Court!