News
$27 Billion Class Action Lawsuit Declared For Uvalde Victims And Survivors!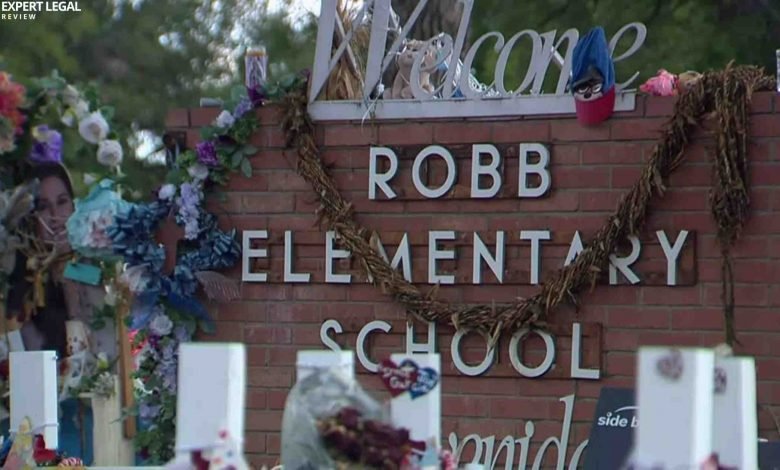 In one of the most heart-wrenching and unfortunate cases of the shooting in the Rob Elementary School on May 24, a recent update is that the California-based civil rights attorney has filed a $27 billion lawsuit to help the victims of the incident.
The lawsuit was filed against law enforcement agencies as well as the manufacturers of the guns used in the unfortunate incident. Moreover, they have said that anyone responsible for the massacre won't be spared.
$27 Billion Class Action Lawsuit Declared For Uvalde Victims And Survivors
From the defendant's side, the manufacturers of the gun used in the incident are Daniel Defense and Oasis Outback. These both played a major role in supplying the weapons to the Perpetrator, Salvador Rolando Ramos.
From the petitioner's side, Charles Bonner is eager to help the victims and their families who lost their loved ones in the incident. Moreover, this lawsuit will be helpful for the families as it will help them to achieve financial stability.
The lawsuit is still in the process of drafting; hence, in September, all the necessary steps will be taken to fight for the victims.
What Happened In The Rob Elementary School On May 24?
Salvador Rolando Ramos argued with her grandmother on May 24, 2022, then shot her. However, before moving out of the house, he messaged a 15-year-old girl he met online regarding the shooting of her grandmother and a plan to open fire in the Rob Elementary School.
Salvador was also a student of Rob Elementary School who didn't have any criminal records. But because of his health problems, his classmates picked on him a lot in school. And even his name was terminated from the school, which looks to be a possible reason for the outrage.
With this, he left his home and barged his truck into the concrete ditch outside the school. He climbed the school's fence and went straight to the short hallways to reach classrooms 111 and 112.
As soon as he entered the classrooms, he started open firing, which resulted in the killing of 19 students along with two teachers. Moreover, the survivors of the attacks claimed that he rhymed sad songs while he was shooting the students.
As soon as the news spread regarding the open firing, police started investigating and entered the school building with all the protection, including bulletproof vests, guns, and more. Furthermore, the school even declared a lockdown through a Facebook post too.
Salvador Rolando Ramos was killed after killing 21 people and hiding from the police for almost an hour. However, the massacre left many wounded and killed, resulting in a tragedy for everyone.
Now, the school has been permanently closed and demolished to erase the massacre's memory.
Read More
Vote.org, A Well-Known Voting Rights Organization, Is Being Sued By Its Founder!