Business
How To Dress As A Lawyer- What They Should Wear?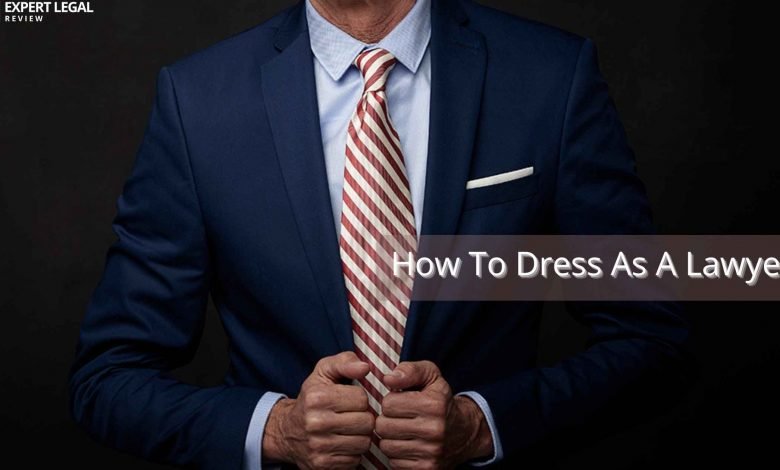 You might be someone pursuing a law degree, a newly established, or an experienced lawyer looking for ways to give a first perfect impression or improve yourself in the legal field. And if you are looking for how to dress as a lawyer, then you have to stumble upon the correct page, below, we have mentioned some beneficial information for you.
But before starting, one thing you should remember is that law is a conservative profession, so you have to follow the dress code to promote the proper administration of justice and to maintain professional dignity. 
Dress Code For A Lawyer
Most courts have established rules of dress code for lawyers. Most of these rules are the responsibilities of lawyers they should not disobey them intentionally. Courts also have the authority to discipline the lawyer for breaking the dress code. 
Business Casual
In Business casual, lawyers can wear a golf shirt with casual trousers. Women can wear sleeveless tops or a vest, and men can support a jacket or a cotton sweater. But always dress up in a way that will make you look smart as you may never know your next client might be present in less formal gatherings. 
Court Appearance
When a lawyer enters the courtroom, they should adhere to the court rules for clothes. One should look respectful and professional with an appropriate dress code including a tie, a coat, a suit, or any acceptable article of clothing. In addition, the dress should be tailored but not tight-fitting to contribute to the seriousness and solemnity of the proceedings and signify respect. 
Formal Business Attire
For formal business attire, lawyers are advised to wear a white dress shirt, and a tie is required beneath the wrinkle-free suit. Suits can be of subtle and dark gray, navy, or any neutral color. Formal businesses can be consultations with clients, interviews, or other activities. 
Dress Code For Female Lawyers
As a female lawyer, you should wear tops with sleeves and high necks, turtlenecks, and long-sleeved shirts. Women's dress codes are gaining wide recognition in the legal sector. The conservative dress is recommended for female lawyers and consists of turtlenecks, crew, V-necks (not too deep), and cardigans.
A well-tailored skirt (ankle-length) or pantsuit is also acceptable. Women can also wear men's dress code, or a smart suit is the best choice to make a bold statement with professionalism. 
Other than that, women can also wear blouses, vests with long shirts, knit tops, khakis, linen blends, and others that are conservative.
Dress Code: An Overview
Scroll to know more about the tips for dressing in a correct way in the law field. 
✓ General Appearance
To look presentable, be well-groomed (including facial hair) and have shorter neat hairstyles. Especially for women, the hairstyle should be neat and clean. No bright-colored hair dye will make you look good in the courts. However, short hair touching your shoulder is favorable in such professions. 
✓ Briefcases
The flawless briefcase should have spacious interiors with a few pockets and sections and a cover flap to protect its content. A handle or something similar for holding should be at the top to allow you to carry it anywhere. 
✓ Accessories
One thing female lawyers should be careful about is accessories. Your long or swinging earrings or necklaces should not distract the jury or the people present during the court proceedings. 
In common, shoes should be in sync with the color and style of clothes. Avid any type of glitter on any accessory or shoe. Open-toed and white shoes are not ideal choices for court appearances or office. 
Unacceptable Clothing Styles
There are some unacceptable clothes in the courts for both men and women lawyers. 
Female Lawyers
Women lawyers should avoid wearing tight-fitting and low-cut tops, shirts with straps, open backs, halter tops, and others. Also, sleeveless tops are not recommended. 
For the bottom, women should avoid any article of cloth that reveals too much leg. These can be mini skirts and capris. Anything above the knee is not acceptable. Also, tight-fitting pants such as yoga-style and stretch pants are prohibited.
Male Lawyer
Men should avoid tight-fitting clothing and shorts, cargo pants, and jeans. 
Casual and non-collared shirts, golf shirts with logos and images, sweatshirts, sweat suits, T-shirts, denim of any type, and color are unacceptable. As for shoes, athletic shoes, flip-flops, and sandals should be avoided.
Too many piercings on the face and nose are also not an ideal way to dress up for professional jobs.
How To Dress Like A Lawyer
Dress To Show Respect To The Court
Everyone, including the jury, judges, and others, will notice how you present yourself in the court. 
You should show that you respect courtrooms and take the matters of judicial hearings seriously. Never give anyone a chance to question your professionalism based on your dress. 
One tip is to avoid wearing anything that you are having doubts about. 
Find The Right Balance Between Practicality And Stylishness
Always plan your dress for the next day in line with your schedule, whether you will be moving a lot or doing armchair paperwork. 
Finding the right balance between practicality and stylishness is a strategic decision. Avoid underdressing and never prioritize your taste over the demands of your profession. You can wear comfortable clothes while maintaining your professional reputation. Keep an extra pair of shoes and clothes for urgency. 
Wear What Makes You Feel Confident
Generally, people have to trust lawyers, so they should be well-dressed to appear more confident and show professionalism. 
You can always adopt bespoke pieces such as suits, blazers, and suit jackets for a seamless finish to your appearance, and for better results, you can always have them tailored. 
The choice is yours within the dress code to see what makes you feel and look more confident. You can try different styles but always have your ideal piece tailored to fit your best shape to sharpen your features which will make you feel confident. Not being comfortable with what you are wearing and looking at you cannot be your most confident, which can harm your career. So, be yourself but within the dress code. 
In every profession, your personality sets you apart from others. The same is in the profession of lawyer. And clothes enhance your personality. For example, if you are a more reserved person, then muted tones will work in your favor.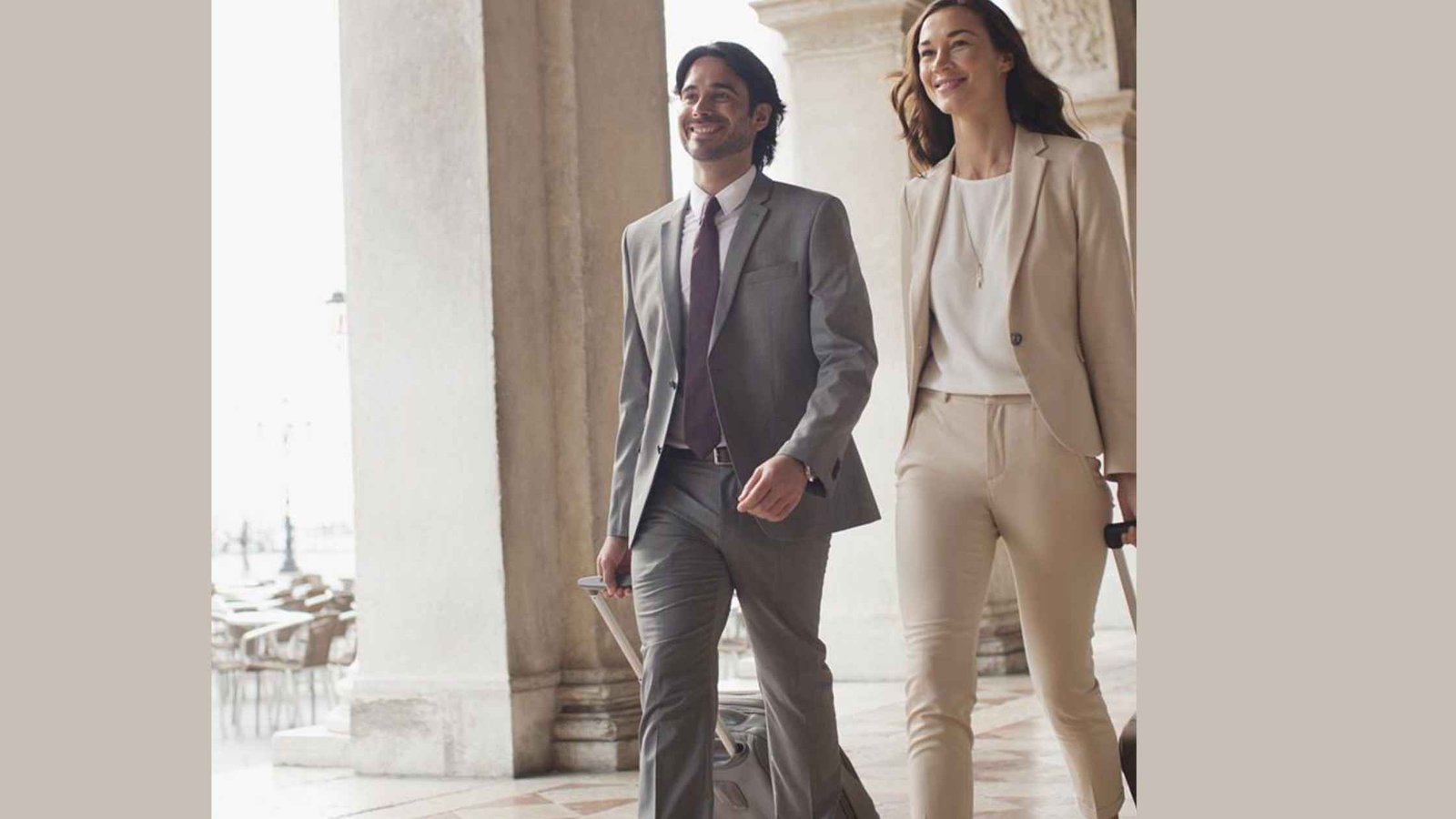 You can add any luxury items as people tend to trust lawyers with expensive items. Do not make it obvious, do not have to show off. A scarf, a luxury bag, or even an expensive bracelet can make it work in making you distinct. A small effort to show off your personality without jeopardizing your professionalism. 
Always Have A Blazer On Hand
Keeping a blazer always by your side is a smart move as it will look more professional (especially for women). A blazer can also be your savior at an urgent meeting or an unexpected client's visit. Females can wear a blazer over sleeveless tops, a skirt, or a dress. 
Final Verdict On How To Dress As A Lawyer
In conclusion on how to dress as a lawyer, lawyers should dress in a way that is not disruptive, distractive, or disrespectful of the solemnity of the judicial process. Another important fact is that dress codes may vary from country to country or according to weather or climate. 
Frequently Asked Questions
1. Is it necessary to follow the dress code in court for lawyers?
The dress code is mandatory to follow in courtrooms. Courts have the authority to implement dress codes. It is required to maintain seriousness and decorum in judicial hearings.
2. What colors should lawyers wear?
In the legal sector, neutrals and classic colors are best to wear for both males and females. In the suit, navy, dark and medium grays are ideal. Subtle gray is the best choice if you prefer lighter tones. 

3. Can lawyers apply nail paint?
Yes, lawyers can wear nail polish but prefer lighter shades. Darker nail paints are not recommended. 

4. Can female lawyers wear make-up?
There is no problem with wearing make-up but do not overdo it. For example, with red lipstick, the rest of the make-up should be subtle.
5. Can lawyers keep a beard?
Beard is good to go but avoids stubble and soul patches. A well-kept beard is favorable. 

Read More:
Sony PlayStation Is Facing A $6 Billion Class-Action Lawsuit!