Business
Best Online Divorce Service- Are Online Divorce Papers Legal?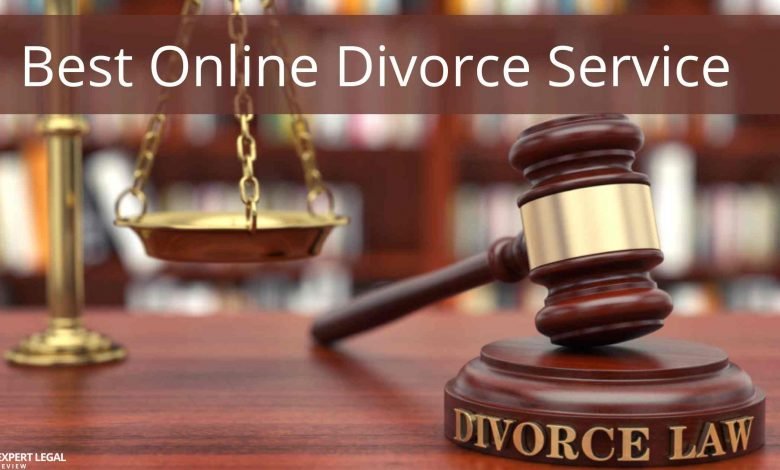 Getting a divorce these days is all about hectic paper works and other legal procedures. Though filing a divorce is emotionally difficult, you will later find it physically and financially challenging. Keeping yourself moving for all legal procedures undoubtedly makes you mentally tired. So, here comes the need for the best online divorce service that can help you with great service where you avail it by sitting back and relaxing.
Apart from all, finding the best divorce service provider may be a tedious task for you as each of the providers promises the same. This will surely make your head turn around by thinking about who can help you in solving your issues and who can deliver you the actual service you are looking for. To make your job easier, I have spent weeks conducting a detailed research about the best online divorce service providers. Being a domestic relations attorney for more than a decade I could easily find the top legal service providers that definitely serve you the best. 
So, without any ado, let's get started!
What Is The Best Online Divorce Service
The best online divorce service is the legal service delivered online by the divorce service providers. There are multiple options available for couples who are mentally prepared and took the decision to get a divorce.
They control all your divorce process by keeping you comfortable so that you can keep your mind relaxed being at home and not getting exposed to many with a number of apparently impossible queries. Consulting a legal divorce service provider who offers online divorce services aid you in saving your time, money, and effort.  
How Online Divorce Works
When it comes to how online divorce works, the initial answer that I can give is nothing other than putting forward the fact that, every service is different. But in common, most legal online divorce services constantly follow a workflow that is a simple three-step process. Let's have a look into it:
Step 1:
Marking up your eligibility – This is the first step in moving into an online divorce service. Here, all you need is to enter your personal details like the basic information such as name, age, address, state, etc that makes you qualify for availing of the online divorce service. 
Step 2:
Take part in an online interview– This interview is about collecting data regarding your marriage, assets, debts, children, etc. This step will help you know more about the process as the best online divorce services showcase helpful explanations for the users. The online interview process roughly takes only an hour. 
Step 3:
Complete the forms and file your divorce papers – After successfully completing the interview process, you are allowed to access the completed divorce forms. Further, you can access and view the instructions of the paperwork of your filed divorce that are getting ready to submit in front of the honorable court. 
What You Must Know Before Filing For A Divorce Online
If you are mentally set to file a divorce and are inquisitively looking for an online divorce service, the main thing you need to know is, who can avail the service of online divorce. Here, I would like to highlight the point that online divorce only works for couples who are planning for an uncontested divorce. This means that you and your spouse should come up with a positive ending by agreeing on how to handle money, property, children, and other issues after getting divorced. But this purely doesn't mean that you need to be in an agreement before filing the divorce case online. There are free negotiation tools that help couples resolve disputes.
Online divorce work best for those who had a short-term marriage, a simple financial setup, and no young children. But keep in mind that, even if you don't fit in this group, you can also avail the online divorce service.
Advantages Of Online Divorce Service
The main advantages of online divorce service are listed below:
✓ Saves time and energy
✓ Hassle-free legal procedures
✔ Helps to avoid the costly legal battle
✓ Reduced stress and other conflicts
✔ Keeps you masked from unnecessary queries
✓ Attractive lower price tag
✔ Speedy process
✓ Highly flexible procedures
Disadvantage Of Online Divorce Service
Here are the main disadvantages you need to have a look at:
✗ The complicated cases are hard to solve online
✗ Cannot deal with domestic violence in the marriage 
Best Online Divorce Service   
1. It's Over Easy- Best Overall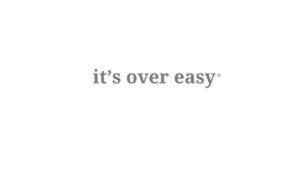 It's Over Easy is the best online divorce service provider that supports you in everything from filing a divorce to getting your divorce paper. The online divorce service provider was founded by the famous family law attorney Laura A. Wasser. The divorce process through It's Over Easy is quite simple. Firstly, you will have to register an online divorce account by providing your details and then complete the marriage questionnaire. Once these steps are complete you can invite your spouses and negotiate the deal. Then the online divorce service provider will serve the document to your spouse on behalf of you and then both of the parties can submit the form for It's Over Easy to process your divorce. 
Pros
Provides support in every step of the divorce process.
Family lawyers and divorce law specialists are available by email and phone. 
An online education to cope with life after divorce. 
Cons
Since It's Over Easy assists in every process of divorce including filing, getting your partner's sign, and serving the papers to your spouse, it's a bit expensive. 
2. Rocket Lawyer- Best Legal Assistance
If you are looking for an online divorce service that provides you with the best legal assistance, then Rocket Lawyers stays on the first list. Rocket Lawyer assists you with various steps of the divorce process including the divorce settlement agreement, marriage separation agreement, divorce worksheet, divorce documents, divorce records request letter, demand for alimony payment, and name change notification letter services. 
Pros
Offers a 7-day free trial.
Answers your queries and concerns within 24 hours. 
Provides information on divorce laws and requirements of each state. 
Cons
The online divorce services fee doesn't include the state law fees. 
3. Divorce Writer- Best Value
If you and your spouse have mutually agreed to get a divorce and do not want to tangle yourselves in the mess of a lawyer and court visits, then the online divorce service that you are looking for is Divorce Writer. Divorce Writer assists you in completing every divorce document online such as the online process to create your documents, settlement agreement, spousal support, name change, child support calculator, parenting plan, and state-specific filing instructions. 
Pros
Affordable pricing package.
If the documents created by Divorce Writer aren't approved by the court, the online divorce service provider will give you a full refund.
Different pricing for divorce with children and without children. 
Cons
The customer support isn't available 24/7
4. One Stop Divorce – Easy To Use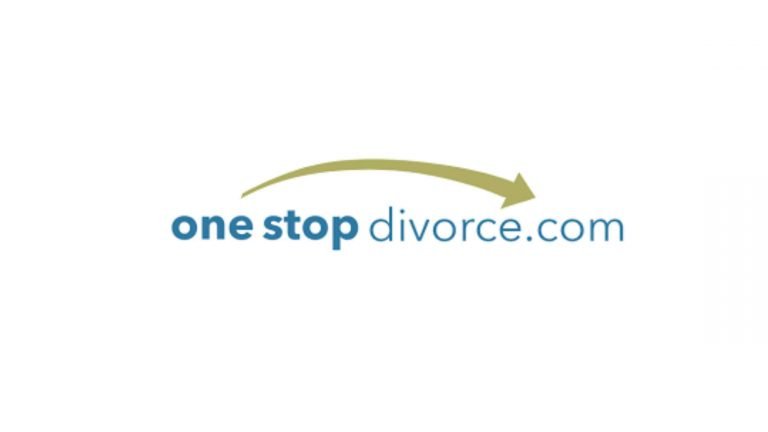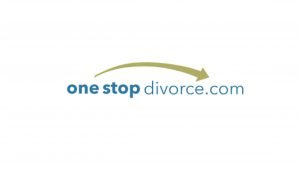 If you are the couple who is willing to move with the major process and points of divorce and you are planning for a mutually beneficial outcome, then One Stop Divorce is the right one that fits perfectly for your needs. This online divorce service is very easy to use and is free from hidden stressful situations. So, there is no chance for you to be anxious in any of the stages throughout the procedures. One Stop Divorce works in 50 states and assists in people getting a quick and easy divorce in three easy steps. 
Pros
State law customized forms and the service is available in all 50 states
100% court approval guarantee
Offers add-on services
Give assistance with the parenting plan, child support, and custody agreement 
Impressive customer service
Cons
One Stop Divorce service holds several other mid-level priced services that are not the cheapest
5. 3stepdivorce – Best Speed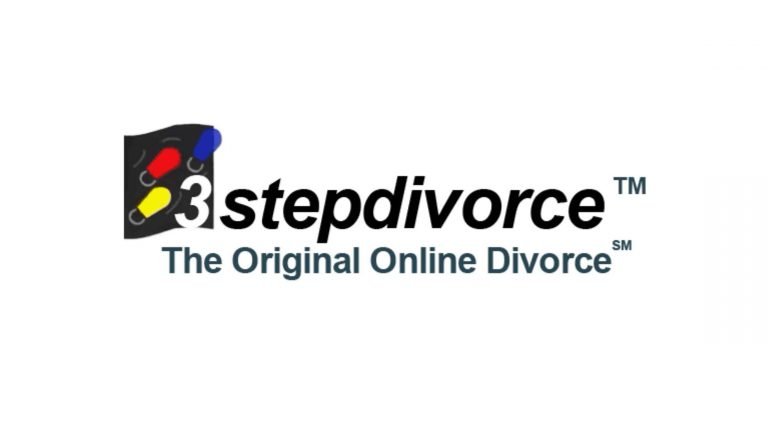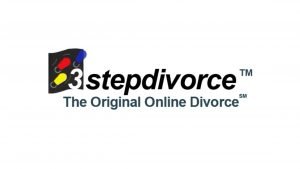 3stepdivorce is a legit company that has served millions of couples navigating divorce. The instant documentation, delivery, and editing make 3stepdivorce the best option for a quick divorce process. Unlimited customer support helps in maintaining unbreakable contact with the team of experts. The divorce encyclopedia, which is an online research tool helps people to understand more about the involved process and makes them easily find answers to the questions they need to solve. The ease of use and convenience tag 3StepDivorce as a speedy online divorce service among others. 
Pros
Efficient customer support
Easy to use with utmost convenience
Quick divorce services
Paperwork delivered in less than 30 minutes
No hidden charges
Cons
The website interface looks a bit outdated
6. My Divorce Papers- Best For Explanation Of State Laws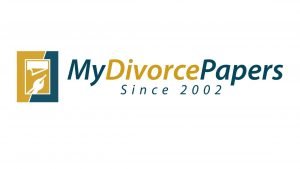 My Divorce Papers is the best online divorce service that provides a dedicated case manager for couples to assist them in every step of the divorce process. The expert team will help the couple to set up and finalize everything related to parenting and custody plan. They are the experts in handling child custody and custody payments which are the two major issues in divorce cases. The trained dedicated case manager helps you solve the issues quickly and stress-free. My Divorce Papers holds a well-documented set of resources that help the clients to get everything squared away in no time.
Pros
Online divorce service with an A+ rating
100% money back guarantee
Free 24×7 customer support
Highly affordable legal divorce service
Cons
Service comes with minute add-on fees that are not transparently disclosed 
Final Verdict On Best Online Divorce Service
Now that you know in detail about the best online divorce service which is a simple, clean, and straightforward way to handle your divorce case. The reasonable service which is flexible ensures great relaxation for couples who are fed up clearing the papers to file a divorce. Our curated list of the best online divorce service will help you in finding out the one that works great for your divorce case under the right circumstances. As the average cost of divorce seems to be raising, it is not a surprise why the majority of people opt for online divorce which is fast and cheap. Understanding the current state of your relationship with the partner, you can go for choosing the online divorce service that can handle the paperwork and other procedures efficiently.
Frequently Asked Questions
1. Are cheap online divorce services legal?
Yes. Online divorce is a legitimate way of solving your divorce case. If the online divorce service you opt for is following state and county-specific legal requirements, then you can with no doubt move forward with the service. It's not the price that determines the legitimacy of the online divorce service, It purely depends on the years of service, customer reviews, and quality of service.
2. How long does an online divorce take on average to finalize?
There are several factors that directly and indirectly affect the time of processing a divorce case. Generally, it includes the complications of state laws, mandatory waiting periods, and other issues involved. When it comes to assets, debts, and children, it will take a bit longer to finalize the case. In case there is no community property or children included, then it consumes less time and completes at a much faster rate.
3. If I opt for an online divorce and ended up with bad times for my spouse what will I do?
Online divorce service is best for an uncontested divorce. In case you reach an impasse, you can consult a lawyer or a mediator that can help you and your partner unstuck the present state. If this fails, you can then move on with an attorney and proceed with general divorce litigation.
4. Can I save on court costs by opting online divorce service?
If you seem to be eligible by qualifying ṭhe legal process, the court may give away your filing fees. Regarding the costs, you can consult your local jurisdiction to know about the financial limitations and further information. 
5. What if I am not aware of what state to file in?
If you are not sure what state to file in, you can check it with an attorney or can contact the county clerk to gather the related data about your current living.
Read More